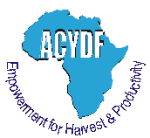 Asset-Based Community Development & Talents Discovery

The African Christian Youths Development Foundation believes that each community is a combination of talents, skills and abilities upon which a solid and sustainable social foundation and future can be established.

The program is developed in line with the Asset-Based Community Development (ABCD) model. We use two of the books on Community development produced by the ABCD Institute at the Northwestern University and distributed by ACTA Publications, Chicago-USA, namely "Building Communities from the Inside Out" and "The Asset-Based Strategies for Faith Communities". We also use Asset Building Resources developed by The Search Institute.

The program is based on our conviction that communities will grow and develop faster and more genuinely when we deliberately focus and work on developing the talents, gifts and capacities of the citizens rather than concentrating on the limitations, deficiencies and failures of the individuals.

An important aspect of this program is The Jos Computer Literacy Project.