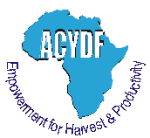 The Stop Child Poverty Initiative

The program provides focused and personalized tutoring, mentoring support and assistance to youths and children in Africa through the provision of life skills training that will truly prepare them for bright futures.

By modeling Christ-like unconditional love and focused support we seek to break the chains of past abuse, decadent behavior and guide African children into lives filled with faith, hope and love.

The Program seeks to advance the dignity of children by supporting and strengthening local group and individual initiatives. We organize seminars, conferences, and advocacy and sensitization campaigns to create awareness and encourage our leaders and communities to make concrete and practical commitments towards addressing problems associated with child poverty, trafficking, neglect and abuse.

We organize fundraising activities to provide food, items of clothing, drugs and others services to children at the Motherless Babies Homes in Nigeria. We welcome clothes, shoes, computers, food and books for the children in need.

The goal of the Stop Child Poverty Initiative is to work at the grassroots level to facilitate the creation of concerned global citizens who are actively engaged in urging governments to comply with the Millennium Development Goals (MDGs), raising global awareness about the plight of children, and compelling people to action through day-to-day and direct action, volunteering and providing support for local projects.