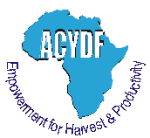 Christian Youth Leadership Training Program

The Christian Youth Leadership Training Program (CYLTP) focuses on the Biblical understanding of leadership, covering important issues such as God's mission and purpose for leadership, management and the role of the Holy Spirit, Old and New Testament models of leadership, power handling especially in challenging and changing situations, leadership principles of Jesus Christ, the role of the spouse, among others. Participants are trained on making the Gospel more outwardly focused and evangelistically fecund.

The results of the program include a balanced perspective upon leadership, a strategy for personal spiritual growth and a new effective communication and evangelistic options.

The program trains christian youth on leadership skills that are necessary to function effectively as respected successful leaders and evangelists within the Church and society. The result is a highly motivated, spirit-filled and contagious Christian community, infected with "Great Commission Fever" to storm the devil's camp and populate God's kingdom with living souls.