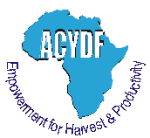 Child Sponsorship Program

Our Child sponsorship program works with some of the poorest orphans in Nigeria. The Program ensures that vulnerable children are provided with:

Food and nutritional support
Medical care if they are sick
School materials such as books and uniforms as the need arises
Training in life skills to educate them about the challenges they may face as they grow up
One recreational event per year

How much does it cost to sponsor a child?

For $500 a year you can educate a child and prepare him or her to take leadership roles and contribute to social change and transformation. There is no limit to how many children you can sponsor.

Please lend you kind support and solidarity by helping to provide health care, education and nourishment for hundreds of young boys and girls in our community. You may wish to sponsor two or three children and families as there are thousands of such children and families who need your help and support.

What information will I receive about the child I sponsor?

When you decide to support our Child Sponsorship Program, you will become the sole sponsor of a child/family. They will know that you are the person supporting them and caring for their future.

We will provide you with photographs and contact details of the child you sponsor and information about their background. We will also provide you with updates and annual reports on their progress and at such other times as you may require.

Can I contact the child I sponsor?

You will be able to write letters and emails to the child you sponsor either directly or through the Africa Christian Youths Development Foundation. We can also arrange for you to visit the child you sponsor.

If you are interested in sponsoring a child and need further details, send us an email at secretariat@acydfoundation.org.