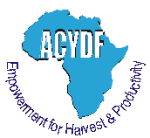 Our Strategy

The African Christian Youths Development Foundation is pursuing the dream of reaching and, by the power of the Spirit of God, taking over families, neighborhoods and cities in Africa and the world in general, and transforming them into places that fulfill the creative intention of God in Christ.

It is our plan to enlist the full armor of God through prayer, fasting, evangelism, Christian leadership development and the powerful spirit filled gatherings in which believers are anointed by God to take over their communities for Christ. It is our joy, duty, honor and privilege to worship and serve our Lord Jesus, and to surrender ourselves in humility and obedience to the authority of His Word.

We exist for the purpose of crowning Christ as King through evangelism, preaching and teaching God's word, worship and prayer. We are a community of colleagues where the presence and peace of our Lord Jesus is practiced and experienced. We endeavor to be a visible and viable ministry that can offer a broad range of resources to our communities through prayer and active good works.